The Victor-Victrola Page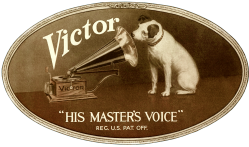 SP Models
RARITY: ¤¤¤¤ VALUE: Varies Greatly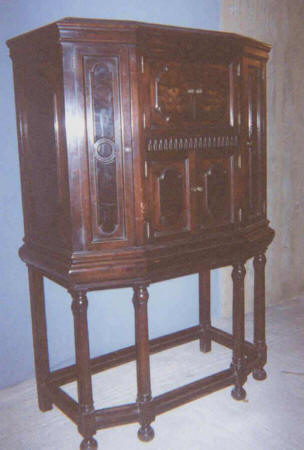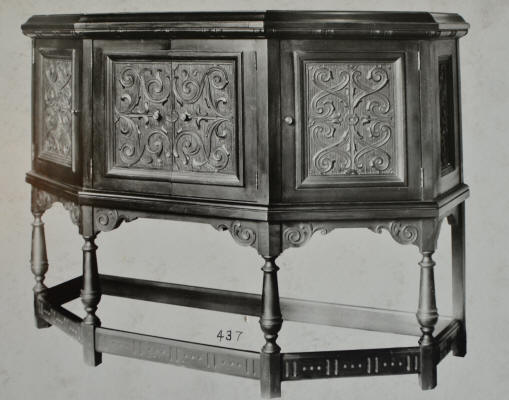 Victrolas with an "SP" prefix before the model (e.g. "SP-515" on the dataplate) were special-order phonographs that Victor produced between 1922 and 1925. The number following the "SP" indicates a unique cabinet design, followed by a serial number. SP machines came from Victor's "Art Shop", which produced custom products per a customer's request, as well as providing the company's management with "design previews" for potential new products. In some cases, these machines have large custom cabinets and fancy trim or carvings, while other examples are quite plain and similar to standard production models. Some of the larger department stores (Macy's, John Wanamaker, etc.) purchased small lots of SP models that were made to their specifications. These machines were prominently displayed in their stores, and usually sold to wealthy customers who wanted something different and more elegant than the usual Victrola products offered at music stores. In other cases, SP Victrolas were special-ordered by individual customers through their local Victor dealer to match their home decor or design whims, if they were willing to pay for this level of custom service. Some of the SP variants are quite elaborate, and include early radios or other amenities. Other examples appear to be factory prototypes built for engineering or design review prior to releasing the product into production. Some are extremely plain to the point of being stark and utilitarian; these may have been delivered in volume to customers such as the YMCA where a low-price was far more important than appearance. Due to the low volume of production, very few SP machines have surfaced.
Each SP model has a unique serialization beginning with 501.
Current valuation is primarily based on the uniqueness of the design; for example, an "SP" with a design similar to a standard production model will not be as desirable as would an elaborate example with custom veneers and carvings. No information production volumes or date of manufacture has survived. The example shown on the left is SP-346, custom made for the Lord and Taylor Department Store Chain. A number machines with this style was displayed in their stores, and sold as a unique product offering. The example on the right is SP-437, which was most likely custom-ordered by a customer.
Do you own a Victrola SP model? Please take a moment and enter some basic information about your machine into the collector's database by clicking here. No personal information is required.