The Victor-Victrola Page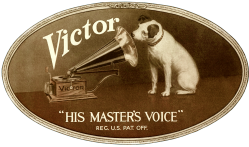 Victrola Information Submission Process
---
Submissions made to the Victrola Database are used to compile serial numbers, features, and design information as a reference for collectors and hobbyists, and to enhance the accuracy of information provided on this website. This data also provides a cross-section of which machines are still existent. Submissions are most appreciated!
To enter information about your machine, briefly read through the following instructions, and scroll-down to answer the survey at the bottom of this page. Personal information is not required. Or if you prefer, simply send us an email at paul@victor-victrola.org
Thanks for your submission!

or
Take me back to the Home Page!