The Victor-Victrola Page
Architecture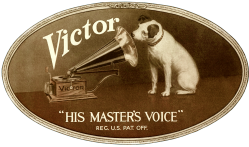 ---
The photographs below shows different views of a typical Victor and Victrola, with the major components listed. Different models may have different layouts or component designs, but the overall function is the same.
Click on the OWNER'S MANUAL link to access a complete Victrola owners instruction booklet, including basic operation and maintenance instructions.
Note that later-vintage (post-1924) Electrolas and Combination Radio/Phono sets will have considerably different control and function architectures. So many different designs and configurations were produced, that covering them all in detail goes beyond the scope of this website. Please contact us if you have questions.
Components Common to Most Victor & Victrola Models (electric "VE" models have no crank):
See Section on "Design Details" for an explanation of different configurations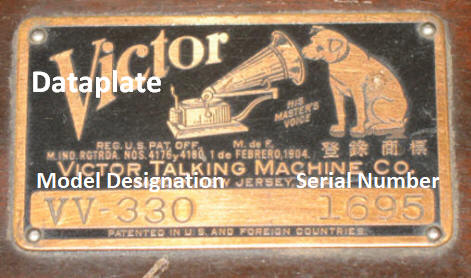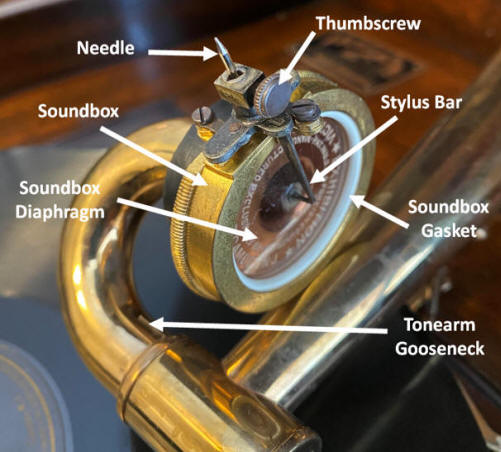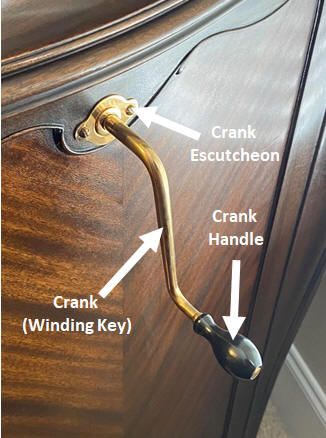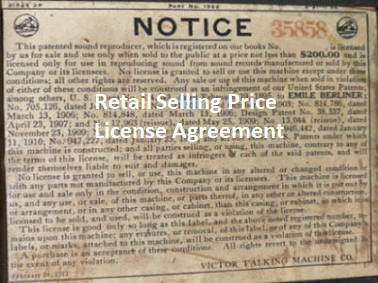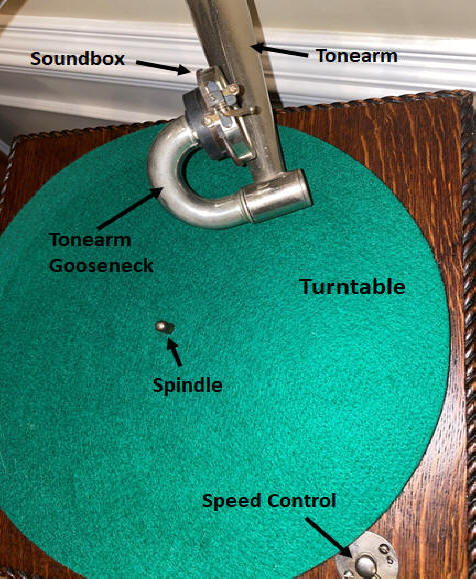 ---
Typical Components Common to External Horn Victor Models (design details will vary by model):
See Section on "Design Details" for an explanation of different configurations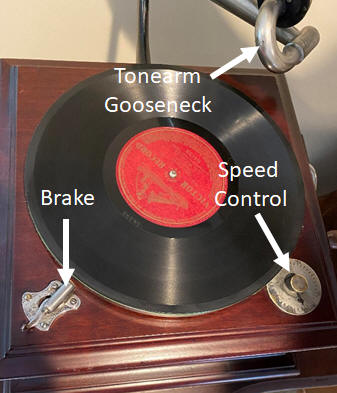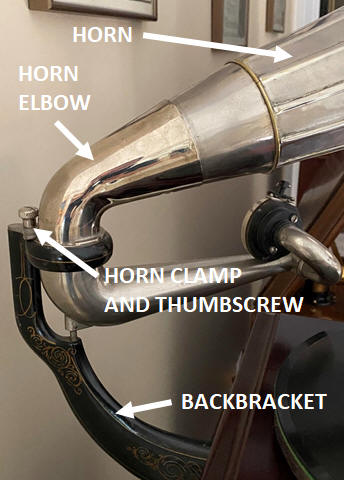 ---
Typical Components Common to Internal Horn Victrola Models (design details will vary by model):
See Section on "Design Details" for an explanation of different configurations
Automatic Brake Components (if equipped)
---
Typical Components Common to post-1924 Orthophonic and Electrola Models (design details will vary by model):
See Section on "Design Details" for an explanation of different configurations