The Victor-Victrola Page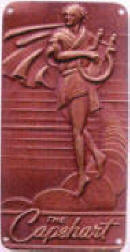 Capehart Phonographs
---
We are now buying and restoring 1930's and 1940's CAPEHART home consoles. These large, imposing machines were intended for sale to wealthy customers who wanted the very best in sound reproduction at the time. The cabinets are highly detailed with premium veneers, and sophisticated "flip-over" changers and electronics were often used. Proper repair and restoration of these complex machines is a major effort and can be quite costly, but the result is an incredible show-piece that provides great entertainment and will be the center of attention in any room.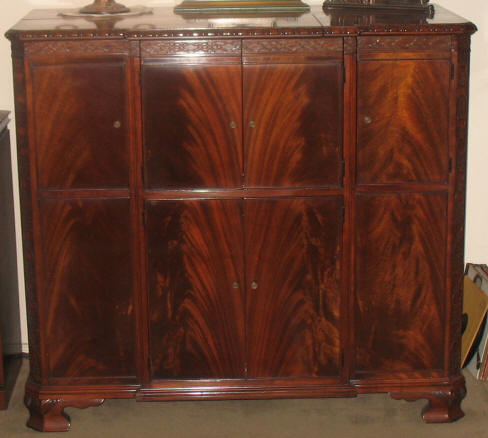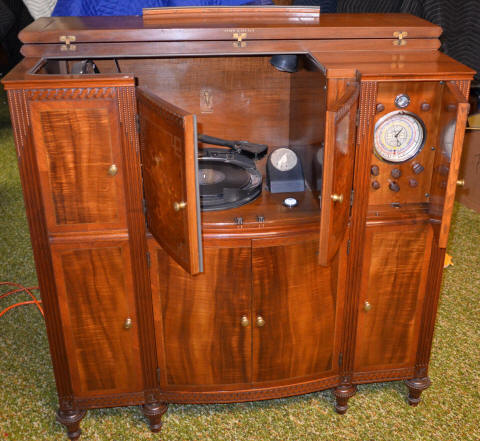 Capehart produced radios, phonographs and televisions well into the 1970's; please note that our interest is limited ONLY to pre-1949 home models with ornate cabinets. If you have one of these available for sale, working or not, we are paying CASH and will handle all transportation matters with no hassles. If you are interested in a purchase or complete restoration, please contact us for additional information.
We are not purchasing or restoring Capehart commercial jukeboxes at this time.
We can be contacted directly at inquiries@victor-victrola.org
For a brief oversight on some of the CAPEHART phonograph product lines, follow these links:
A great book detailing most of the Capehart machines can be purchased at the Mullholland Press Website. Click here.
---
Capehart Phonograph Capehart Phonograph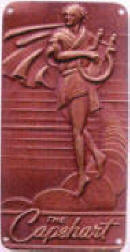 Capehart Phonograph Capehart Phonograph